Who are we?
At johnjohny we design and make shirts that make men feel special, and look great and we are passionate about doing it sustainably, designing to minimise and reuse waste.
While shirts is our main gig, we also have a range of socks and facemasks.
Find Out More
A few of our favourite fabrics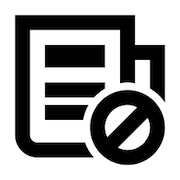 It's easy to buy a johnjohny shirt. Simply choose your size, and your fit (regular or tall), it's as easy as that. If you love johnjohny shirts, just subscribe, and you're shirts will just keep coming. 

Worried about your measurements? Don't. If you want to subscribe to johnjohny shirts, you'll receive an email explaining how we do it. Just measure a shirt that fits you well or send it to us and we'll do it for you.

What if there's something  wrong with your shirt? Don't panic, we have you covered. If there is any issue with the size or even if the fabric isn't what you were expecting, johnjohny will simply remake your shirt.
What an awesome product and service – Love it.
johnjohny is great. Being able to select materials, colours and types from the samples they provide then have the shirts delivered over whatever period of time you pick is great too. Takes the hassle out of browsing in shops only to find nothing of interest or they don't fit right.
Love both the service and the product
Really good quality shirts that fit perfectly. A great service.
Perfect Fit
It's really great to have a shirt that fits properly it makes you feel great without having to try and adjust yourself all the time with clothing that doesn't fit.
Perfect Fit
johnjohny provides a superior quality product along with a service that makes you feel special. I haven't had clothes bring a smile to my face for years. It really gives you the feeling that you're worth something!